Healthy Winter Breakfast Ideas to Try This Season
Breakfast is the most important meal of the day, but many of us feel too busy to take the time for a delicious and nutritious meal early in the morning. Healthy breakfasts can be simple, quick, and healthy! Take time to nourish your body this winter with these fantastic healthy winter breakfast ideas!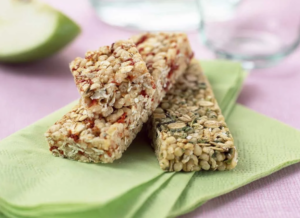 Apple Pie Granola Bars 
Granola bars are a perfect breakfast option for busy mornings. Only needing old fashioned oats, apples, cinnamon, greek yogurt, and honey, these are a quick and easy option to make ahead for your busy weekday mornings.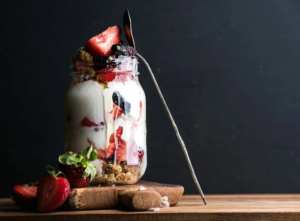 Chocolate Walnut Yogurt Parfait
Who said eating healthy has to be boring and plain? This delightful chocolate walnut yogurt parfait is another delicious breakfast option that will satisfy your sweet tooth cravings! Prepare this meal the night before in a glass jar or container. Simply add in greek yogurt, cacao powder, maple syrup or honey, the walnuts or any other nut you prefer and mix the ingredients together! This nutritious option is packed full of protein, healthy fats, and vitamins and minerals that you need to stay healthy this winter season! Check out the full recipe here!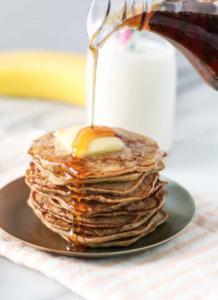 Banana Pancakes 
Everyone loves pancakes for breakfast, but they aren't always the healthiest option. Banana pancakes are a perfect alternative to enjoy your favorite breakfast in the morning while staying healthy! To make your banana pancakes all you need is 1 ripe banana (the browner the better), 2 eggs, and a little cinnamon. Mash the banana into a bowl, whisk the eggs together, and add the cinnamon. Next up, cook your pancakes, and viola, you have beautiful healthy pancakes for your morning! Check out the full recipe here!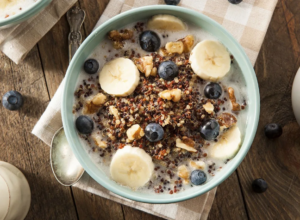 Maple Walnut Breakfast Quinoa 
Quinoa is packed full of nutrients and protein to keep you feeling full during the day. This warm, winter dish is a great way to enjoy a yummy healthy breakfast. Simply cook your quinoa in almond milk or coconut milk and top with your favorite fruits, nuts, and maple syrup. This recipe will surely keep you warm and full longer this winter!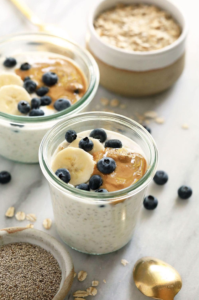 Overnight Oats 
Overnight oats are another great option for breakfast that can be prepared ahead of time. These are also an inexpensive breakfast option to feed your family! Get creative with this meal. Add your rolled oats to a container, and top with your favorite fruit, cacao powder, protein powder, yogurt, nuts, and more! Add almond milk or coconut milk to your mixture, set it in the refrigerator, and now you have a delicious creation waiting for you in the morning! Check out these unique overnight oat recipes and find your perfect match!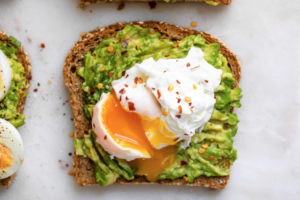 Avocado Toast with Eggs 
Last but not least, start your slower mornings off by preparing avocado toast with eggs the way you like them! Treat yourself to your favorite sourdough or wheat bread. Top with avocado, everything bagel seasoning, and your eggs! Preparing this meal for yourself and your family will start your morning with a crack! Check out this easy recipe here.
Contact us!
After a long day of meal prepping, you will want to relax in the comfort of your home! Contact us to keep your home feeling comfortable! Legacy Heating & Cooling has been trusted by the West Alabama community for over two decades and we are here to keep your HVAC system working properly to ensure your home is the best it can be! 
As your local American Standard Customer Care Dealer in Tuscaloosa, we care about the comfort of your whole home and family. For more information, tips, and to follow along with our work, follow us on Facebook and Instagram!