Staying Warm and Saving Money
For many of us, our biggest goal during winter weather is to find ways to stay warm. However, staying warm also means spending money, so sometimes we sacrifice our comfort for lower bills every month. Don't keep living in this cycle! Read this article for tips on staying warm and saving money, even in cold Tuscaloosa winters. 
1. Change Filters
Your air filters are constantly blocking allergens, dust, and other airborne particulates from entering your home. Because of this, they're regularly building layers of debris that will eventually block airflow and decrease efficiency. To save money every season and stay comfortable, change your filters every 1-3 months depending on your specific household situation. If you have pets or family members who suffer from allergies, you'll want to change your filters more often.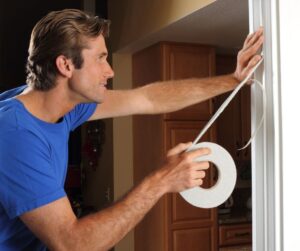 2. Check Weatherstripping
It's common for weatherstripping to deteriorate over time due to regular wear and tear of extreme temperatures and harsh weather conditions. If you're experiencing drafty conditions and higher energy bills, it could be due to worn or faulty weatherstripping. Repair or replace any missing or damaged pieces, and caulk to seal any cracks around windows or doors. For extra protection, invest in storm doors and windows to better regulate temperatures in your home. It can get cold at night in West Alabama, so this simple step can really help you save on energy costs while keeping your home comfortable.
3. Use the Fireplace
Turning down the heat and using the fireplace can save you some money this winter as well. Before using the fireplace, make sure there is no debris along the chimney, and if anything is blocking the way, call a professional to inspect and clean it. You'll save money, stay warm, and even get the true ambiance of winter in your home.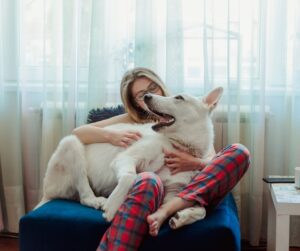 4. Cuddle Up
If you don't have a fireplace, or don't feel like using it, you can also just turn the heat down and snuggle up with your spouse, the kids, your pets, or all or the above! If you're home alone, grab your fuzzy socks, sweat pants, and your favorite blanket and cuddle up on the couch. This is a great way to save money.
5. Insulate the Attic
The majority of a home's heat loss comes from openings in the insulation of your attic. This could mean pieces of insulation have flaked away, been moved around, or were just never there in the first place. If you're losing heat and spending tons of money this season, ensure there is sufficient insulation in your attic to block the cold and keep the heat from rising out of your home.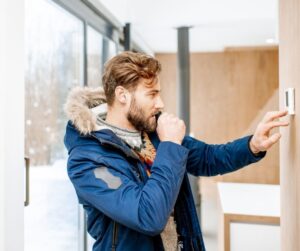 6. Program Your Thermostat 
If you haven't yet invested in a smart or programmable thermostat, now is the time. These thermostats ensure your system is performing at maximum efficiency by running on a schedule you set to fit your lifestyle. When you're away for the day, save money by setting your thermostat to a lower temperature, giving your heating system a break while you're away to save you money. You can schedule it to be warm again before you even get home so you're comfortable at all times. Also, turn the heat down at night and you'll experience higher efficiency and better sleep. staying warm and saving money
7. Maintain Your Heating System
Maintaining your heating system before every cold season is important in saving money and keeping you comfortable for years to come. While there are a few things you can do yourself, such as changing your filter and cleaning around the outdoor unit, you'll want to call your local heating and air conditioning contractor to perform a thorough inspection of your entire system. Our licensed technicians at Legacy Heating & Cooling inspect your system, change your filter, and replace or repair any broken or worn out parts to ensure your system will work properly throughout the winter. Regular preventative maintenance also prolongs the life of your system and improves efficiency, leaving you with lower monthly bills.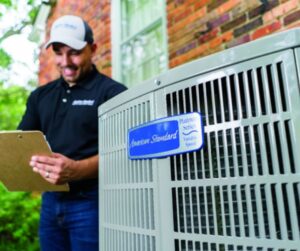 8. Replace Your Heating System
If your system has been underperforming for the past few seasons and is over 10 years old, it may be time for a replacement. Legacy Heating & Cooling proudly offers American Standard heat pumps and furnaces. We can make recommendations as to which unit will best fit the needs of your home and your family with one visit. If you think you may be in the market for a new system, give us a call at (205) 364-1044 today. staying warm and saving money
Learn More
Legacy Heating & Cooling cares about the comfort of your whole home, and we love to  provide tips and advice for maximum comfort and energy savings. If you need advice about your home's comfort system, or give us a call at (205) 364-1044. Be sure to visit us on Facebook and Instagram! staying warm and saving money