Our Favorite Family Recipes for Thanksgiving
Thanksgiving is a time when families come together to celebrate and give thanks for all the blessings in their lives. It's also a time when delicious food takes center stage, with traditional recipes passed down through generations. These family recipes not only fill your bellies but also warm your hearts with memories of loved ones and cherished moments. In this blog post, we will explore some favorite family recipes for Thanksgiving that are sure to create lasting memories.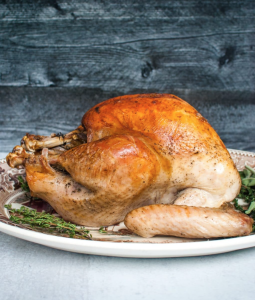 Grandma's Roast Turkey
No Thanksgiving feast is complete without a perfectly roasted turkey, and Grandma's recipe is always a crowd-pleaser. The secret lies in the brining process, which ensures a juicy and flavorful bird. Start by soaking the turkey in a mixture of water, salt, sugar, and aromatic spices overnight. Then roast it in the oven until golden brown and cooked through. The result is a tender and succulent turkey that will have everyone coming back for seconds.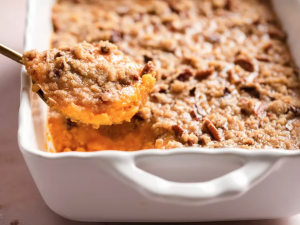 Aunt Mary's Sweet Potato Casserole
Sweet potato casserole is a classic Thanksgiving side dish that adds a touch of sweetness to the meal. Aunt Mary's recipe takes it to the next level with a crunchy pecan topping. Boil and mash the sweet potatoes, then mix them with butter, brown sugar, cinnamon, and a splash of vanilla extract. Spread the mixture into a baking dish and sprinkle with a generous amount of chopped pecans. Bake until the top is golden and the flavors meld together. This dish is sure to become a new family favorite.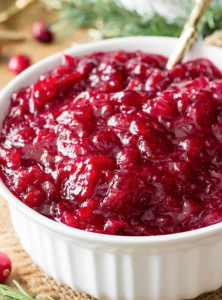 Mom's Homemade Cranberry Sauce
Cranberry sauce is a staple on every Thanksgiving table, but nothing beats the homemade version made by Mom. It's incredibly simple to make, yet bursting with flavor. Combine fresh cranberries, sugar, orange zest, and a squeeze of lemon juice in a saucepan. Cook over medium heat until the cranberries burst and the sauce thickens. The tangy and sweet flavors of this homemade cranberry sauce perfectly complement the savory dishes on the Thanksgiving menu.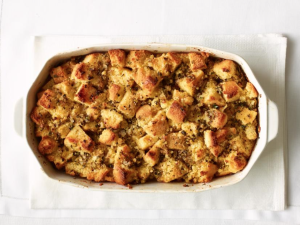 Uncle Joe's Cornbread Stuffing
Stuffing is a must-have side dish that brings comfort and nostalgia to the Thanksgiving table. Uncle Joe's cornbread stuffing recipe adds a Southern twist to the traditional dish. Start by baking a batch of cornbread, then crumble it into a large bowl. Sauté onions, celery, and garlic in butter until soft and fragrant. Mix the sautéed vegetables with the crumbled cornbread, along with herbs like sage and thyme. Add chicken broth to moisten the mixture, then bake until golden brown. This flavorful stuffing will have everyone asking for seconds.
Creating New Memories
While these family recipes hold a special place in our hearts, it's also important to create new memories in the kitchen. Get the whole family involved in the cooking process, from young children helping with simple tasks to older relatives sharing their culinary wisdom. Take the time to savor the aromas, tastes, and laughter that fill the kitchen on Thanksgiving Day. These moments spent together, cooking up delicious food, will become cherished memories for years to come.
Make Memories
In conclusion, Thanksgiving is not just about the food we eat but also about the memories we create. Family recipes passed down through generations bring a sense of tradition and connection to the holiday. So this Thanksgiving, gather your loved ones, cook up some memories, and give thanks for the delicious food that brings us all together.
Contact Us
Of course, you want your family to be comfortable in your home during the holidays as well! If you need any maintenance or repairs on your home HVAC systems be sure to contact Legacy Heating & Cooling! We are one of West Alabama's best heating and cooling contractors, and above all we are committed to providing you with the highest quality comfort HVAC systems. No matter the season or the sport we are here to help provide your home with anything you need. Call us today at 205-364-1044 or visit our website!